North Carolina Traffic Lawyers
Did the police pull you over for, speeding or reckless driving 
or any other 
traffic violation
? Don't let your  insurance rates skyrocket! Hire the traffic lawyers at Gilles Law to represent your interests in traffic court in the Charlotte, NC area. Our Attorneys negotiate with the prosecutors on your behalf. 
When the police  cite you with a traffic violation, considering several factors is necessary. Depending on the severity of the traffic violation, either an infraction or a misdemeanor criminal charge may be attached.  Agencies can assess two separate sets of points for traffic violations; The DMV can issue points, and insurance companies assess points. The DMV can  suspended or revoked your driver's license for a number of reasons.  Accumulating DMV points is a common one of these reasons. These are just some of the reasons that traffic lawyers should be your first point of contact when you are given a citation.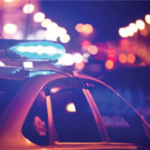 Should you consult a traffic lawyer?
Yes you should. Before paying a traffic citation online, consult with a traffic lawyer.  Don't just automatically pay traffic infractions online.  Paying your traffic ticket online is an admission of guilt,  and will almost always result in negative consequences.  Points on your driver's license and car insurance (for moving violations), are just two of those consequences. Although it is extremely common for a police officer to tell you "just pay your ticket online because you won't have to go court".  Following this advice is a waiver of valuable rights.
If the state has charged you with a traffic offense in North Carolina and you don't have an attorney, you must make a court appearance. Comparatively,  when you hire a traffic lawyer, your appearance in court is often not required.  Because Your lawyer appears on your behalf, it saves you time and a trip to the courthouse.  Furthermore, A traffic lawyer will negotiate with the prosecutor on your behalf.  Because A traffic lawyer will apply the law to the facts, they can make a determination as to what is in your best interest. Moreover, our traffic lawyers focus on the specifics of your case and what your goals are.
Contact the attorneys at Gilles Law  today for a free price quote: 980-272-8438
To pull your NC Driving Record instantly, click here.