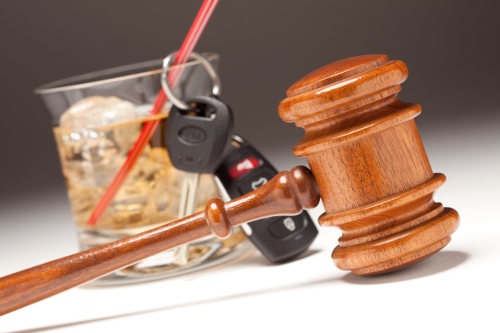 What to do after a DWI conviction – We do our very best to defend DWI charges by every legal means at our disposal. Despite this effort, however, sometimes clients are convicted of or plead guilty to DWI. What's not often discussed is what to do after a DWI conviction. There may be many things that the defendant will need to do, and there are often time limits in which to get them done.
In this blog, we will talk about what comes after a DWI conviction. Like all of our blogs, this blog is intended for informational purposes and not to substitute the advice and counsel of a DWI attorney.
I was convicted of DWI, now what?
In North Carolina, if you are convicted of DWI, you will be punished according to the DWI sentencing guidelines. These punishments typically involve community service, fines, probation, and a suspended or active jail. As a condition of probation, a judge may also order that the defendant complete substance abuse assessment/treatment/AA or NA meetings. Typically, after the judge renders a sentence, you will be given a review date where you must come back to court and show proof that you have paid any fines, completed any community service requirements, have not picked up any new charges, are undergoing any relevant treatment, have completed a relevant jail sentence, and have completed any other tasks that the judge ordered.
Other consequences of a DWI conviction
In addition to those fines, community service requirements, and jail time, your license will be suspended for one year, and maybe longer if you have had multiple DWI convictions. After some time (depending on aggravating factors), you may be eligible for a limited driving privilege, which you may use to drive while your license is suspended. Such a privilege will enable to you drive to and from work or school and other engage in other essential travel.
If you were found guilty with a blood alcohol level of .15 or higher, an ignition interlock device must be installed in your car in order for you to qualify for a limited driving privilege.
**It is important to note that a limited driving privilege for a breathalyzer refusal has some additional restrictions and criteria.
Steps to reinstating my license
To reinstate your driver's license after the mandatory suspension period, you must contact the DMV, and show proof of or complete the following:
Paid fines and court costs
Completed jail sentence and community service
Completed any applicable substance abuse assessments and treatment
Paid a reinstatement fee
Paid a service fee and restoration fee
If you have been charged with DWI, contact us to speak with a DWI attorney. Gilles Law handles DWI charges and other criminal charges in Charlotte, NC and the surrounding areas.